Shepley Motor Express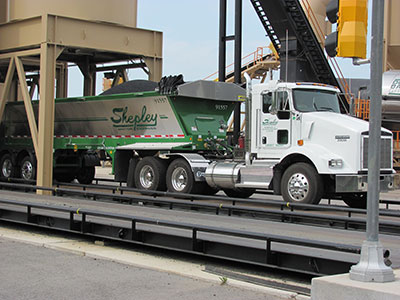 Shepley provides a range of material hauling services to the construction industry. Shepley operates a substantial fleet of well-maintained semi-tractors and trailers including:
6-wheel dump truck

Tankers

Live bottom Trailers

Dump Trailers

Lowboy Trailers
In addition to the work contracted to Gallagher Asphalt Corporation, Shepley reliably services a wide range of other paving contractors, large and small, as well as builders, developers and general contractors throughout much of the greater Chicagoland metropolitan region.
---
Whether hauling material for major interstate projects, stone and hot mix for small paving and driveway contractors, or moving forklifts, pavers, dozers, motor graders and other heavy equipment, Shepley has the expertise to handle it all.
We are a Union Contractor known for our professional and courteous drivers, and on-time delivery. Shepley has more than a half-century of heritage in working with and for many of Chicago's leading contractors, home builders, commercial and industrial developers and others.
---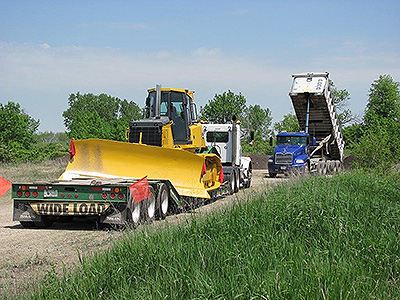 For more information, or to request a project quote, please contact Justin Jonkman at: 708-877-5448. Or,
SHEPLEY MOTOR EXPRESS, INC.
18100 S. Indiana Avenue, Thornton, IL 60476
P: 708-877-5448 F: 708-877-6991